This is Mike Montgomery, entering this video contest by Camp of Champions could earn you a spot next to him at Camp.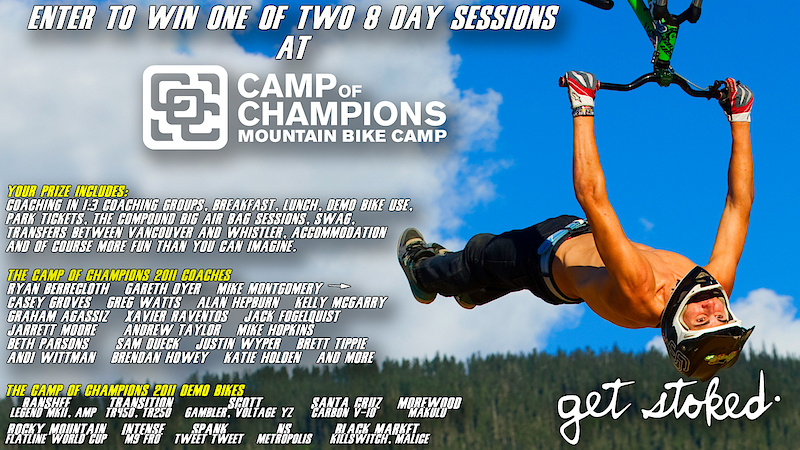 Simple rules… just click this link and watch this video and enter to be cool!
http://www.pinkbike.com/news/ryan-berrecloth-episode-4-place-of-higher-learning-2010.html
This vid is mainly shot at the compound up in Whistler and it opens up with me walking into Ryans frame with my girlfriend staring into the lens scared. I told everyone that day I was going to try a flip into the air bag, but Ryan wouldn't let me because as you can see me limp by with my bunk leg. Glad I never climbed the ramp with my aircast on, its not all what it cracks up to be when you land, you still take a bit of impact on the legs.
Alan Hepburn and Jack fogel rip it up in this segment along with Mike, check it out.