Straitline's Adam Brayton takes the Win at Innerleithen, Scotland!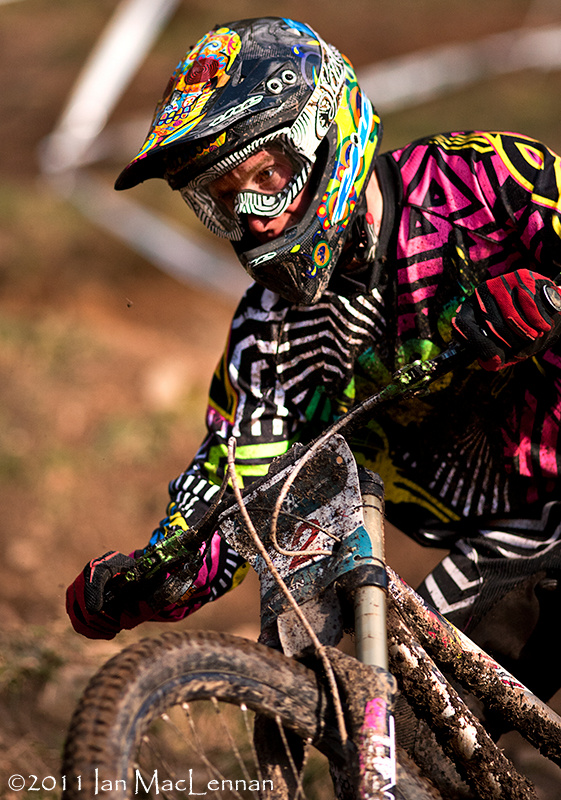 As usual laziness is the easiest way to cruise through life and a friend who wants to do your work is a good friend to have.
Here is the full story over at Banshee bikes.
http://bansheebikes.blogspot.com/2011/04/brayton-takes-win-at-inners.html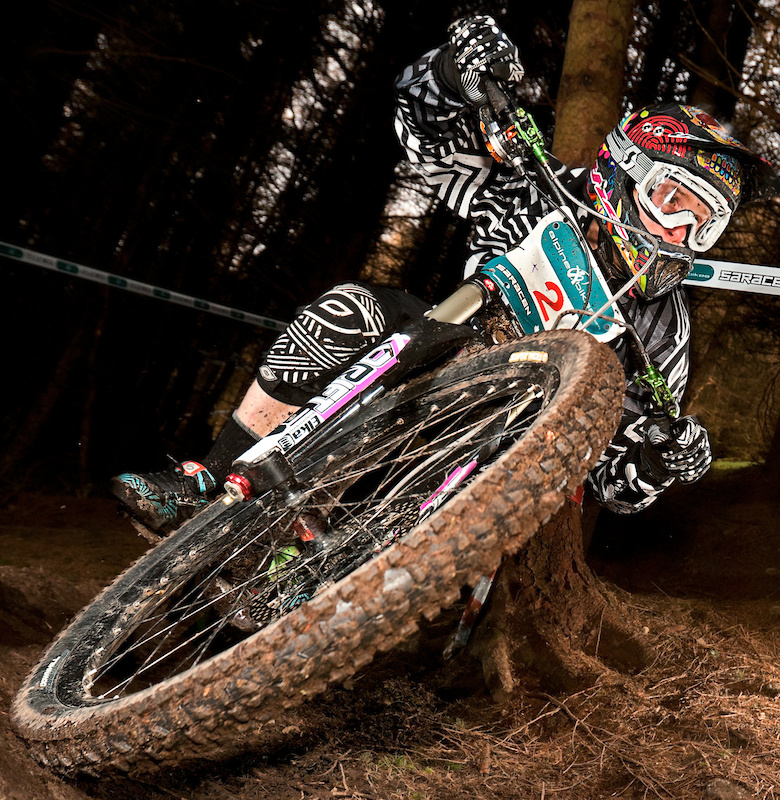 "This weekend was the final round of the innerleithen winter series and a race I was really looking forward to after round one was so good.
On the Saturday there was quite heavy rain so I held off till about ten o'clock but the sky didn't look like it was going to clear up so I headed up for a run to see what it was like.
The track was real good and it was nice to have a fresh lip on the quarry gap, the bottom section was quite pedally in bits so good job I've been working hard over the winter.
I got 6 runs in the end but I wasn't feeling to clever on the track so I walked up after practice to check some bits out and find some fresh lines for Sundays practice.
Sunday morning I got two mega runs in, I was feeling real good on the track and I was happy to find my flow ready for the 1st run.
Out the start my run was shady as I messed up the 1st corner but after that I got some pedals in down the 1st straight and set about nailing my lines and my run was going pretty good just a few little mistakes and then on the main pedally bit I sat down! I and thought to myself what are you doing! I'm blaming the wtb devo seat it's just so comfy I feel like I'm on the yz! Anyway I got my self into gear and got cranking before the next section which was real sick loads of turns with some little inside lines then into the finish it was pretty flat out huck thing before getting on the gas to the line. After my 1st run I was surprised to go into the lead, things were real tight which is always good for racing but I knew I could build on it for 2nd runs."