Brandon takes first place on our Gryo system and now has more money than you and I! The first place check was $10,000 more than last years at $25,000! His precision style always ensures he hits the podium and it wasn't a shock to see the scoreboard after his second run.
After the shot was taken below, Brandon was swiftly arrested for force feeding 15 year old minor Anthony Massere alcohol. I made that up.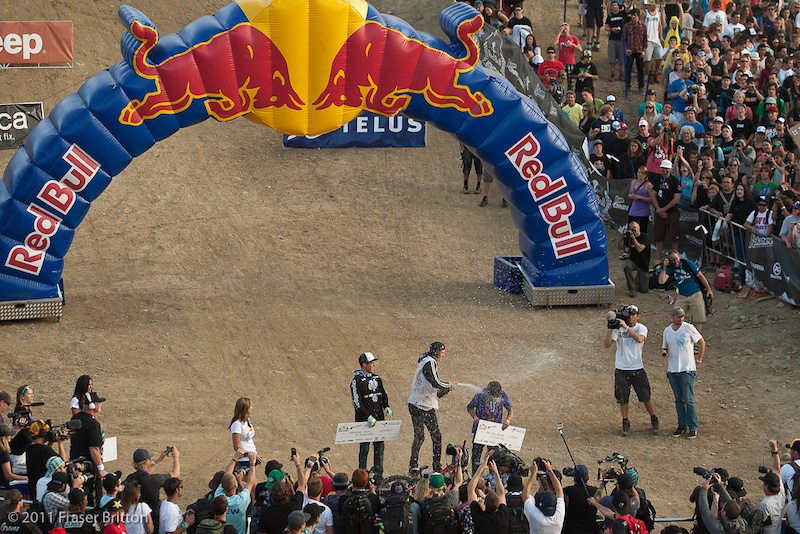 But what a show it was this year, super fun course to watch and the riders obviously liked it by the way they ALL threw down as apposed to every other year when only a few choose to throw down.
Big thanks to the Pinkbike crew and Redbull for letting us sit in the death star tower for the show. I was next to Brandons Mom and had to give her play by play when he did his runs because she couldn't watch her son compete at this level of insanity.
Stoked to have Brandon on the Gyro and expect another blog on judging and our other riders Montgomery and McCaul that threw down. Montgomery got a 63.4? I guess stubbing your toe on one run deducts 30 points minimum.