"Dunno what happened to the days of just smashing into shit" –Adam Brayton commenting on the over cautious crash pads at Maribor!
Press release just popped up on PINKBIKE announcing Banshee's Mythic Team, I could retype it all out or just hot link it and thats more my style..
Team Mythic/ Banhee on Pinkbike
rad article with lots of shiny pictures and a video!!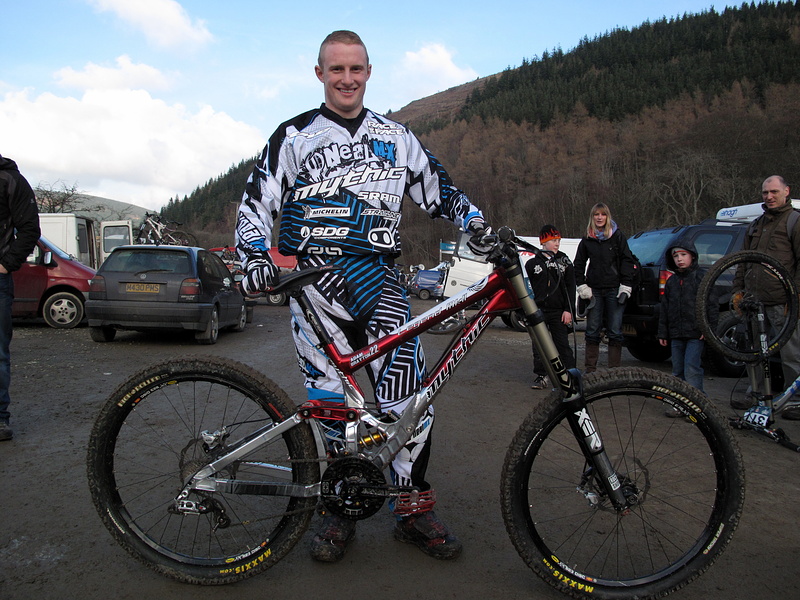 Adam bringing drifting back on his
Banshee Legend MK11