If you stole this bike I'd slag you as a thief but I can see why some resort to theft, this bike is just missing It's rider and his diamond encrusted Goggles!
This is actually Team Lama/ Morewoods Race kit Specked to the hilt in the best!
Lama is our Eastern Based distributor as well so huge props for pro active distribution! Don't tell everyone how awesome the gear is go ride it and sell it naturally!
Lama Cycles owner Justin Mackinsh coming in hot.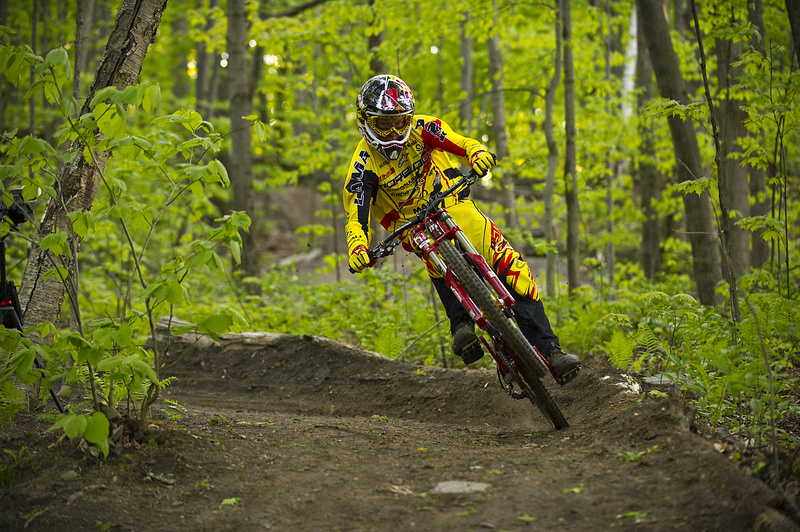 "Lama Cycles, the Canadian distributor for NS Bikes, Morewood Bikes,  Industry Nine, Kali Protective and Straitline Components  is proud to announce its official DH team for 2010. For a fourth year in a row, the Lama Cycles team will take part in the Quebec Cup events, the Canada Cup events, BC cup events and will also be attending the two North American World Cups. Throughout the 2010 season, the team will be training for these events on their Morewood Makulu Bikes at the local DH hill, Bromont."
Full Team PR release HERE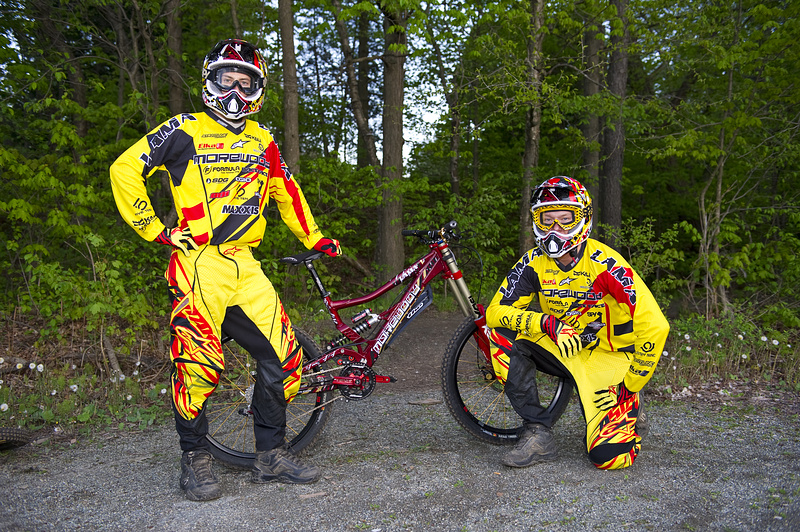 All the Makula Race rigs are running our Straitline Guides in 36-40 th with Black sliders, Platform pedals and the 28mm Ultra Stem for full moto style set up giving the riders and aggressive stance over the bars.
Mmmmm.