Just throwing this out there but how about we abolish the Race Plate for arm bands instead, or at least make them see through plates so that they quit covering up our stems!
Googling arm bands with safe search off can sometimes produce the wrong images. It was either this or kids in pools, I had to make a choice.
But my point being, arm bands minus this guys leather matching outfit should take the place of annoying race plates. Just saying it out loud, look at the race shot…nice stem!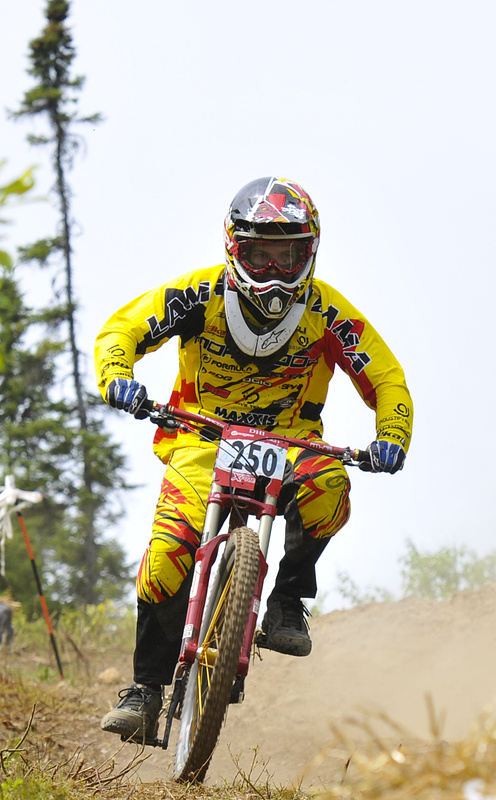 Our Canadian Distributor Lama Cycles posted a cool race report and the entire team is on our Ultra 28 mm series Boxxer stem but you will have to take my word for it!
Take a quick view of their team race report over on Pinkbike to see what I mean and to look at their coverage of the races.
TEAM LAMA/STRAITLINE on Pinkbike
And to make up for the opening shot watch this video.