Last week was the worst week to vanish but I had to take off for a week to get some stuff done. Meanwhile everything happened, Colorado Krankworks went off, I caught a bit of the live feed on Pinkbike but missed the rest.
I did watch enough of it Cam Zink take Darren Berrecloth's top score, good to see him back because this industry tends to forget about those who get injured, Zink was solid on his runs.
Straitline Factory Rider Jack Fogelquist normally blogs on his own on here but I changed the codes by mistake, my bad.  Jack Slayed it at the Slope style and took 6th with Seminuk taking the third straight win.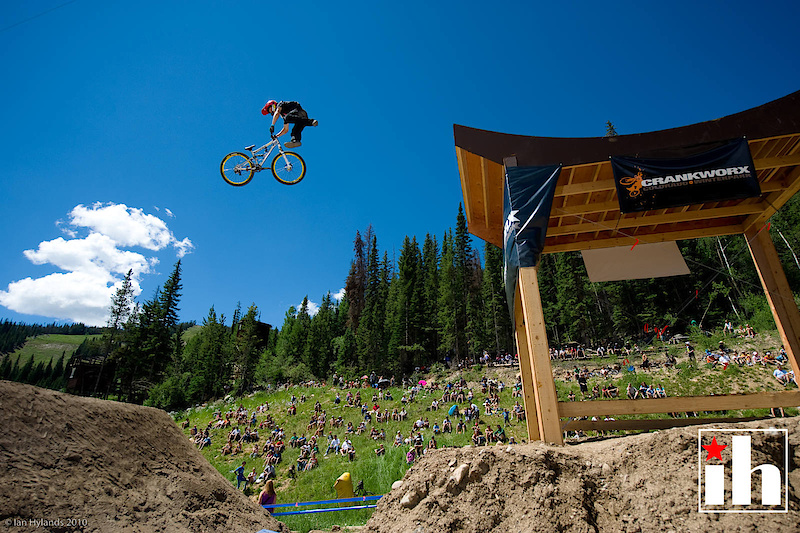 Visit the Banshee blog and check out his reports, super stoked he landed 6th.
http://bansheebikes.blogspot.com/2010/07/journey-to-colorado.html
http://bansheebikes.blogspot.com/2010/07/crankworx-colorado-course.html