Wow, we had three riders in the finals Jack Fogelquist Casey Groves and our new comer Mike Montgomery, all of them stepped it up on a course that was not the best to date.
Mike tail whipping the judge box..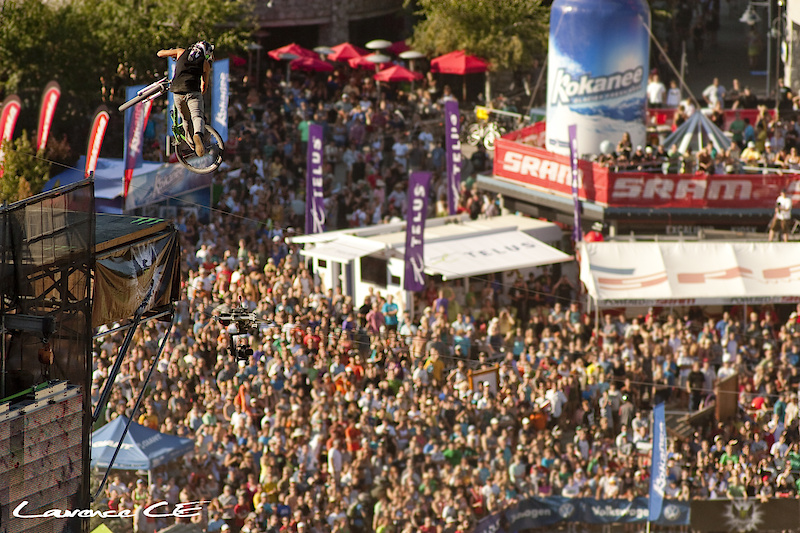 Casey right behind him with his whip, this box was very scary just to look at.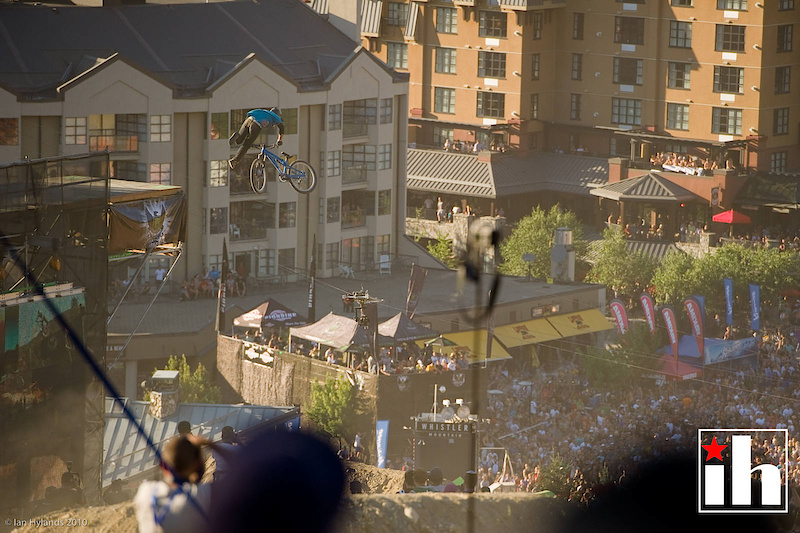 Jack took a spill in semi finals but threw down like a mad man having qualified days before in 2nd place with Montgomery 1st.  Come showdown, it was the best event yet, the course was not a good one but the riders sucked it up and sent it for sure.  Casey Groves took 3rd with Mike Montgomery Second and a well deserved 1st again for Cam Zink! Stoked to have 2 riders on the podium representing our gear.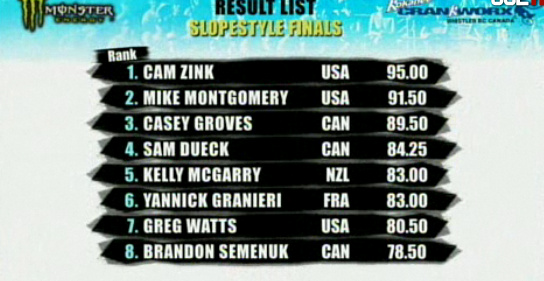 It was a tough course and Casey and Mike ended up on that podium and Casey is on cloud nine, huge congrats Casey! Just watch the video and see for yourself how huge it was this year.
And of course… our legendary roof top party spot. Pinkbike did block our view a bit but we were cool with that and hugged to the right and watched it all unfold.
FULL COVERAGE IN A PHOTO COLLECTION HERE
We crammed on the roof along with friends Kali Helmets, Transition bikes, Banshee bikes, Jeff Lenosky, Dylan Korba, Andrew Mitchell and friends. in the shade out of the 32 degree sun! I'll post more up later.
Lenosky and Korba  insisting that shot gunning beer can in fact make you a better person.