Andrew Mitchell and Kyle Marshall cruised over to the race this Saturday and hit up the race, Andrew on his new Intence 951 and I have no idea what Kyle rode, his new Devinci prototype is so hush hush, he may have had to run the course… taking 9th pro as a junior.
Andrew finished a solid 5th and Evil – not bikes, this guy is savage and a beast on the trails- Dean Tenant, local ripper stole 2nd place, check it all out in this link over at Pinkbike, way more in depth and Tyler was there on hand to cover it!
http://www.pinkbike.com/news/north-west-cup-1-recap-2010.html
Andrew gloveless like a man.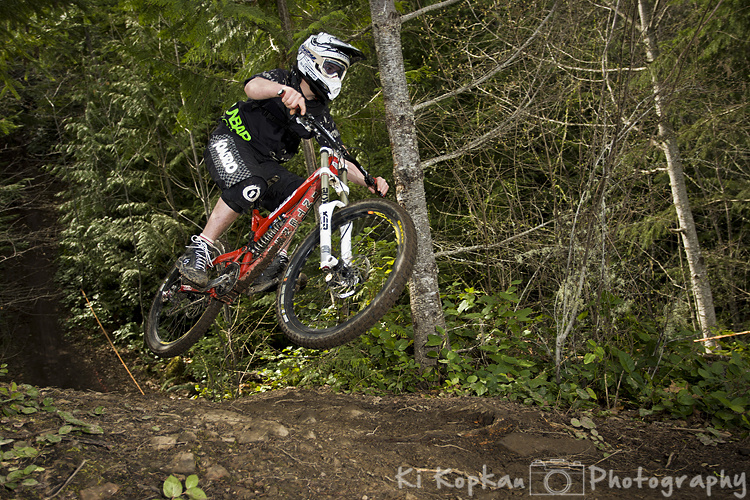 Dunbar video…